Most Commonly Forgotten Things to Pack – Don't Forget Anything Important
If you have been blessed with the gift of impeccable organization, you are among the lucky ones. But if you have been on the side of being a tad forgetful, then you know a thing or two about the most commonly forgotten things to pack when moving locally, and you want to avoid that situation the best way possible.
Never fear, we've done the research and managed to pinpoint what those items are, and found the ways to help you avoid that awkward situation and make it to your new place in Seattle with all your belongings.
Social Security Card and Other Personal Documents
It might come as a surprise, but people tend to forget the essentials. Personal and financial documents are some of the things you should remember. To avoid forgetting these items, you should be preparing a local moving essentials kit that will make your moving day a success. Buy a sturdy, durable binder and pack the essential paperwork that should be at hand:
Social security card and birth certificate
Passport and driver's license
Car related documents
Tax-related documents
Moving paperwork
Copies of travel documents
Things Out of Your Sight and Valuables You Rarely Use
As the old saying goes, out of sight of our mind. It is not that uncommon to forget some belongings that are inherent parts of our home. This includes decorative items such as paintings, chandeliers, or lamps, as we forget they are also an essential part of our life.
To avoid forgetting items that are out of your sight or you rarely use, it is essential that you remain focused and think of a list of those items. This means going through your everyday routine and pinpointing which items are not among the essentials but are also very important to have sorted and labeled. Go through that list of "secondary essentials" in every step of the moving process.
Items From Storage Areas
Not surprisingly, this made the list of commonly forgotten things. When they move, people tend to forget to pack the items left in storage spaces around the home such as garages, basements, attics, and tool sheds. But since you are here, you don't want to make the same mistakes. Even though those miscellaneous items have been put in temporary storage, they will undoubtedly be of good use in your new home. To avoid forgetting your household tools like hammers or flashlights, make sure to pack them up in the first stages of moving and double-check those storage areas before you go.
Pack Snacks for the Road
As you know, hunger does not make a good traveler partner. Yes, even if the distance of your move is relatively short, know that you'll need an emergency snack. Make sure to stash potato chips, granola bars, or your favorite chocolate in the glove department for the road or post-move-in celebration appetizers.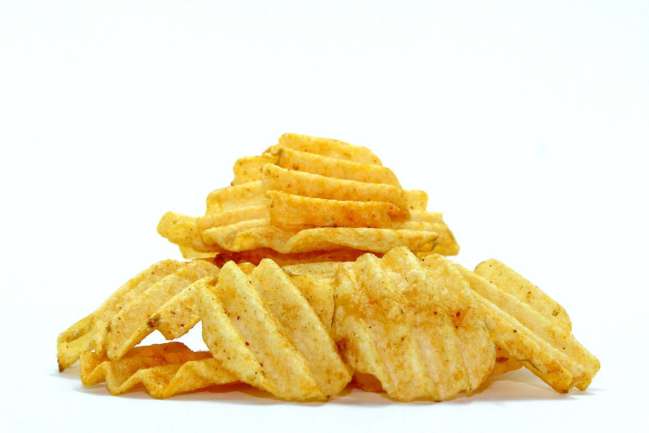 Moving in a Hurry? Don't Forget Painkillers and Other Meds
If a runny nose or throbbing headache hit you all of sudden, you'll want the right remedy on hand. When relocating, people tend to let their medicine bag mix with other stuff and, more often than not – forget about it. Prescription meds are an obvious must, but if you don't keep track of your medications and keep them in all kinds of places, chances are you are going to forget about them. To avoid extra trips to the pharmacy, make sure to remember all the medications you need to take with you and have them well-stocked in once place. If you don't have it by now, a medicine bag with several compartments will do the job.
Chargers and Cords Are Essentials
Maybe you even remembered to pack it, but you left it in an outlet the last time you used it. Despite the importance of device chargers, they are often easiest to forget. And the chances are that you can easily forget the charger for your laptop or wireless speakers, which can cause unnecessary moving stress on the road to your new home. Make it a habit to pack your cords at the same time you pack each device, so you don't risk leaving them behind. Or if it's easier for you, just make sure you pack them all in a separate electronic bag or box.
Toiletries and Shower Curtains
Unless you are preparing to redecorate your new place, you will inevitably continue using most of your bathroom items. This includes things you need until the last moment – shampoo, shower gel, hair conditioner, toothpaste, or shower curtain, which is the most forgotten item to pack when moving house. It will merely be hanging there in the bathroom, and you may not even realize that it is one of your bathroom essentials. This can happen with other bathroom items like the bathroom mat or one of the towels. Make sure to take a good, long look at your bathroom before you leave.
Improve Your Memory Along the Way
Luckily, there are ways to improve your memory and organizational skills and bring these commonly forgotten items with you. You can benefit from memory-improving apps on your phone and other relaxation techniques widely used for improving memory and have better organizational skills. Try to implement one of the following:
Deal With One Thing at a Time
To focus on all the details of your move and your overall well being, try dealing with one thing at a time. If you decide to tackle more than one task, chances are you'll forget at least one of them. Even if you hired a professional packing service, things can get hectic when relocating an entire house. Take it one step at a time.
Picture It
Generate an image of your future home. A big part of our memory is visual, so picture all areas in your next oasis. Whenever you believe you forgot one of your belongings, concentrate on the picture of your new home and see if anything's missing. By picturing the stuff you have and memorizing their location, you will minimize the chance of forgetting something and have much higher chances or recalling things you might have forgotten.
Form Associations With Travel
This is an old trick in the book for boosting your memory. If there happens to be extra time in your schedule, make sure to form an association for every area of your current home. You can write down the associations at the beginning of the packing and check it up every once in a while.
List It
If you are not a visual type of person, writing a substantial checklist will help you categorize and organize your thoughts and plans. Research shows that the physical act of writing makes things easier to remember, so have a customized notebook where you'll list the items you believe there's a chance of misplacing or forgetting.
Print Customized Checklists
Once you have your checklist ready, make sure to print it out. As there are numerous details to keep track of, having a list of to-dos close will make it possible to manage the exhausting parts of your move. Customize all of the lists you create, sort them, and keep them always on hand.
Color-Code Your Boxes
If labeling is not helping you that much, try color-coding those labels. Create your color-coded system with multicolored tape, and it will be easier for you to spot your belongings in all phases of the moving process.
Avoid Cramming Your Deadlines
Even if you create a room-by-room packing strategy and come up with a unique color-coding system, if you don't organize your time properly – you will get lost. Do the estimation of the entire process and choose your task deadlines wisely.
Give Yourself an Hour a Day to Rest
Exhaustion is one of the biggest causes of forgetfulness. You don't have to pamper yourself if you feel hectic and out of time, but you can take at least an hour a day to rest. Enjoy a walk in the evenings or watch your favorite show, but make sure to set aside at least an hour to focus on your well-being.
Lessons Learned – Use Checklists
Making a list early on helps you plan and allows you to continuously add things as you think of them. Many make the rookie mistake and don't list the obvious things, as they believe they'll remember or see them before they go.
Even if you are absolutely certain you won't let something slip, make sure to have a comprehensive list which should contain every item you will be taking with you. Experiment with a to-do calendar or a daily moving to-do list; those deadlines for packing will help you organize your goods by priority, and hopefully, take them all to your new place.
As for the physical part of the move, know you can count on Seattle Professional Movers. We will provide you with all the local moving services you need to get to your new home in the Seattle area. Contact us today to find out more and request a free quote.